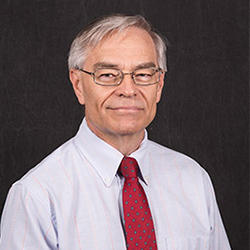 Associate Professor
Lead: BUILD-IT Developing Quality; Project Based Curriculum
Co-Lead: Maker Network
Arizona State University
scott.danielson@asu.edu
Dr. Scott Danielson is the Associate Dean for Global Engineering within the Fulton Schools of Engineering. In addition, he is currently the Project Director (PI) of the three year, USAID-funded, Vocational and University Leadership and Innovation Institute (VULII) project, a companion project with HEEAP.  This project focuses on improving engineering education at eight Vietnamese universities and colleges by strengthening human and institutional capacity for change leadership towards program improvement and international recognition.
Previously, he had been the Associate Dean for Academic Programs in the College of Technology and Innovation at Arizona State University's Polytechnic campus for the last two and half years.  In that role, he was responsible for support of academic program development and associated interactions with University leadership and external partners.  Related international program development includes helping to develop innovative educational partnerships with Chinese universities and participating in externally-funded Vietnamese educational capacity development and academic leadership development programs.  Before assuming the Associate Dean's role, he had been a department chair for over 13 years.  He has been active in the American Society of Engineering Education (ASEE) in the Mechanics Division and the Engineering Technology Division, currently a member at large on the Engineering Technology Division Executive Committee.  He serves on the Society of Manufacturing Engineers' (SME) Manufacturing Education and Research Community steering committee.   He is active in the American Society for Mechanical Engineers (ASME); serving as a member of the Vision 2030 Task Force, serving on the Committee on Engineering Technology Accreditation in a variety of roles, serving on the Board of Directors of the ASME Center for Education for several years, and as a member of the Mechanical Engineering Technology Department Head Committee.  He has been awarded the ASME Ben C. Sparks Medal in 2009 and 2013 for excellence in mechanical engineering education.  Within ABET, he has been an ABET program evaluator for both the Society of Manufacturing Engineers (SME) and ASME, served on the Engineering Technology Accreditation Commission (ETAC) of ABET for five years, and currently is on the ETAC Executive Committee. His research interests include engineering education, machining, and effective teaching, especially of engineering mechanics.  
Before joining ASU, he was at North Dakota State University, where he was a faculty member in the Industrial and Manufacturing Engineering department after leading the development of a new academic program that merged with the Industrial Engineering Department.  Prior to coming to academia, he was a design engineer, maintenance supervisor, and plant engineer.  He is a registered professional engineer.