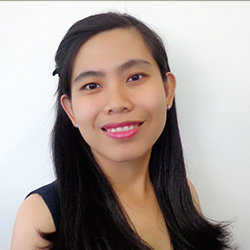 BUILD-IT Partnership Liaison
Representative Office Vietnam
Arizona State University
dungle@asu.edu
Dung is the Partnership Liaison for BUILD-IT in Vietnam. She is based out of the office in Ho Chi Minh City, Vietnam where she serves as support to the local operations.
She is joining the team with more than 5 years of work experience in Education. Most recently she worked for RMIT University in Vietnam, as senior officer in the Human Resources Department where she was known for her energetic and cooperative attitude combined with excellent judgment skills for successfully managing multiple projects.
Dung holds a Bachelor of Art in English Linguistic and Literature from Ho Chi Minh University of Pedagogy, Vietnam and received her Master degree in TESOL from Victoria University, Australia.