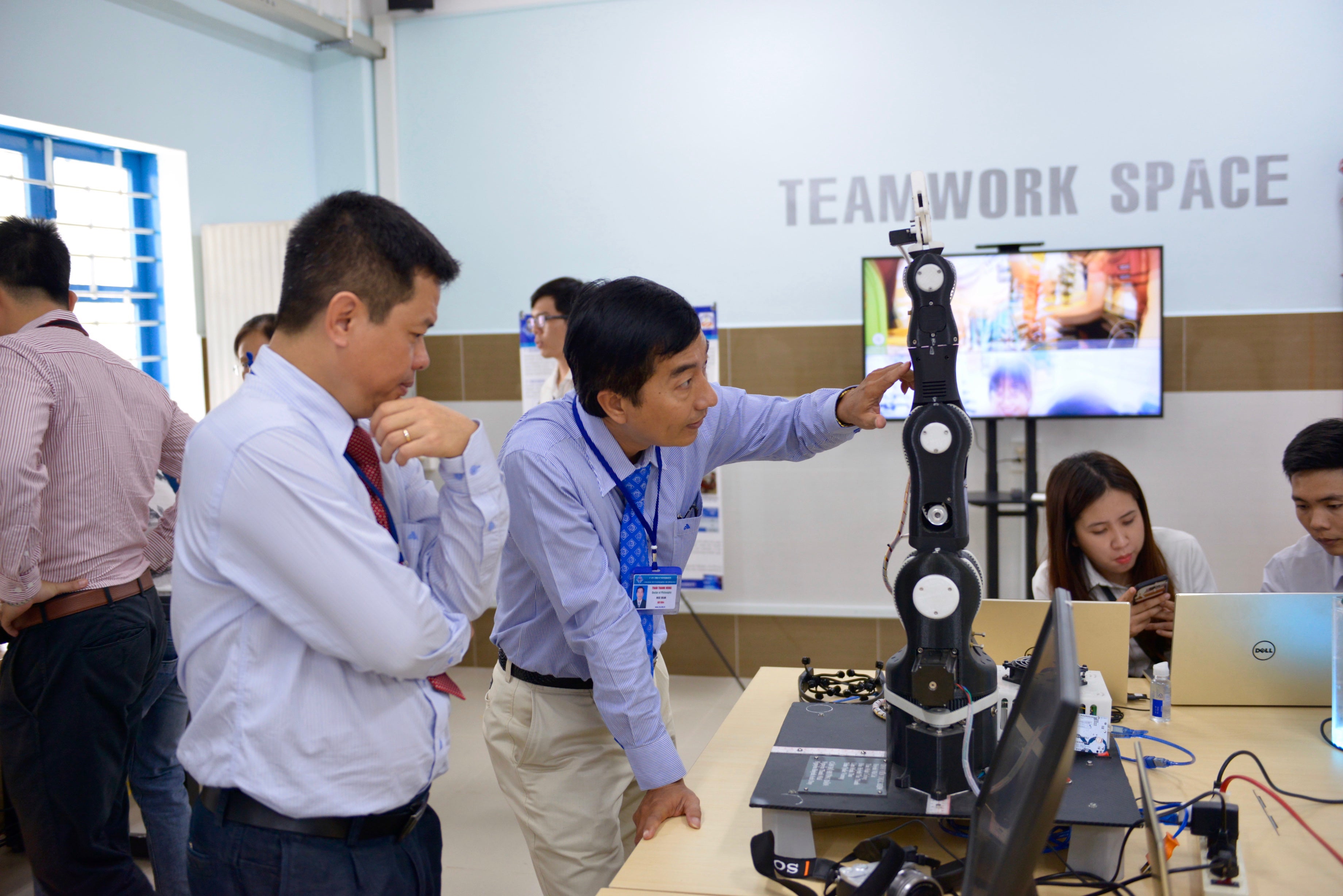 During this year's Annual BUILD-IT Partner Meeting, USAID Vietnam's Acting Mission Director Bradley Bessire announced USAID would invest an additional $3M into BUILD-IT and extend the alliance for a further three years! The extension will sustain BUILD-IT's collective actions towards curricular innovation, international accreditation, and leadership coaching through 2023. This extension energizes BUILD-IT's academic partners' to leverage the alliance as they continue to expand institutional autonomy, pivot to online learning, and address Vietnam's widening skills gap. The extension signals USAID is confident in Arizona State University to persistently coach academic and industry partners to combine their efforts and energy to build internationally recognized programs that prepare graduates for high skilled careers.
BUILD-IT stands on a solid foundation. BUILD-IT inspired over 45,000 academic, industry, and government participants to strive towards new models and methods in education. BUILD-IT motivated nearly 14,000 women to lead innovation and change at their institutions and in their classrooms. The alliance leveraged over $6M in private sector co-investment to engage over 12,000 university faculty and staff in curricular innovation and quality coaching. BUILD-IT's mentorship spurred 70 peer-accredited programs, 80 active industry advisory boards, and over 300 higher education institution leaders adopted performance tracking systems to guide their institutions' advancement. Through BUILD-IT's efforts, more than 360 faculty are leading in-house master teacher certification models that inspire their peers to adopt best practices in project-based learning, online teaching, and soft skills development. These efforts prepare young men and women with the technical and soft skills needed to succeed in modern careers.
BUILD-IT's impact is evident in the new mindsets and models our students, educators, and leaders are adopting. Continuing our initiatives through 2023 will bring our partners closer to their aspirations to become world-class universities.