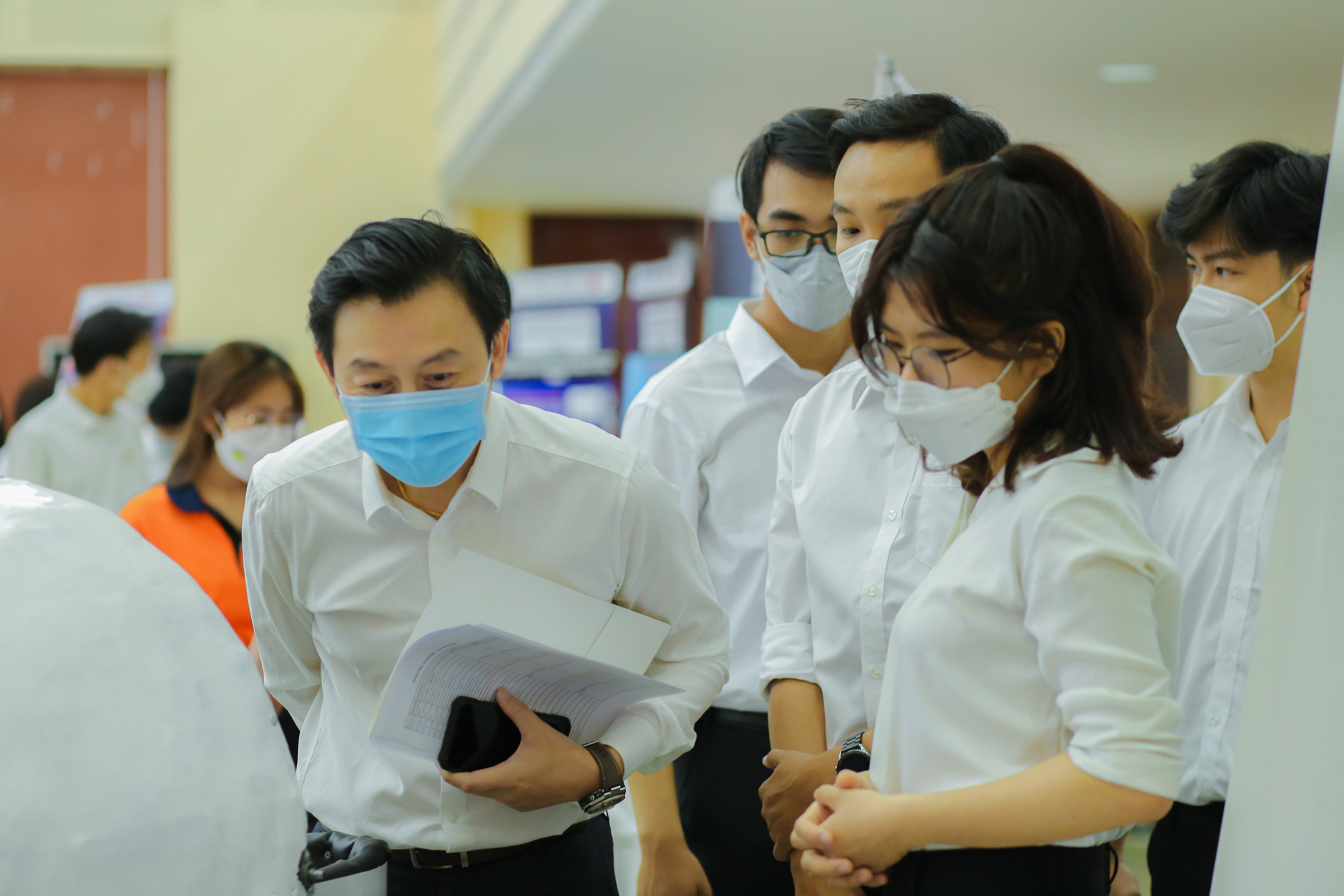 HCMC – More than 150 students from six engineering and technology universities competed in the final of Engineering Projects in Community Service (EPICS) in HCMC last week, concluding their five-month competition following the EPICS curriculum model.
As part of the USAID BUILD-IT & Dow Vietnam STEM Program, EPICS is an internationally recognized model of service learning where students not only learn by doing, but also learn by creating prototypes to address social challenges.
Teams from the Danang University of Science and Technology, the HCMC University of Technology and the Industrial University of HCMC won top awards for their innovations in rehabilitation gloves, Assamica tea and diagnostic software for breast cancer.
This is the sixth EPICS program held in Vietnam, and the fifth year of collaboration with the Dow Vietnam STEM Program to support student-led innovation and service-learning at Vietnamese universities.
The unique challenges that the students and their communities have been facing during the Covid pandemic have inspired students to develop engineering solutions for real world problems, such as building an information managing system to help the local government effectively collect and manage information on the vaccinated population or offering an automatic robotic solution facilitating the delivery of goods.
In addition, the students developed solutions to help Vietnam solve environmental issues, sustainability, agricultural productivity and social welfare improvement.
Judging the students at the Final Showcase, Ekkasit Lakkananithiphan, President of Dow Vietnam, said, "We are delighted to support students and university faculties and more than happy to see students realize the current social and environmental issues in the community and develop innovative solutions to address it.
"With that spirit, we strongly believe that this STEM Program would inspire the younger generation to solve tomorrow's world challenges."
Original article: The Saigon Times.