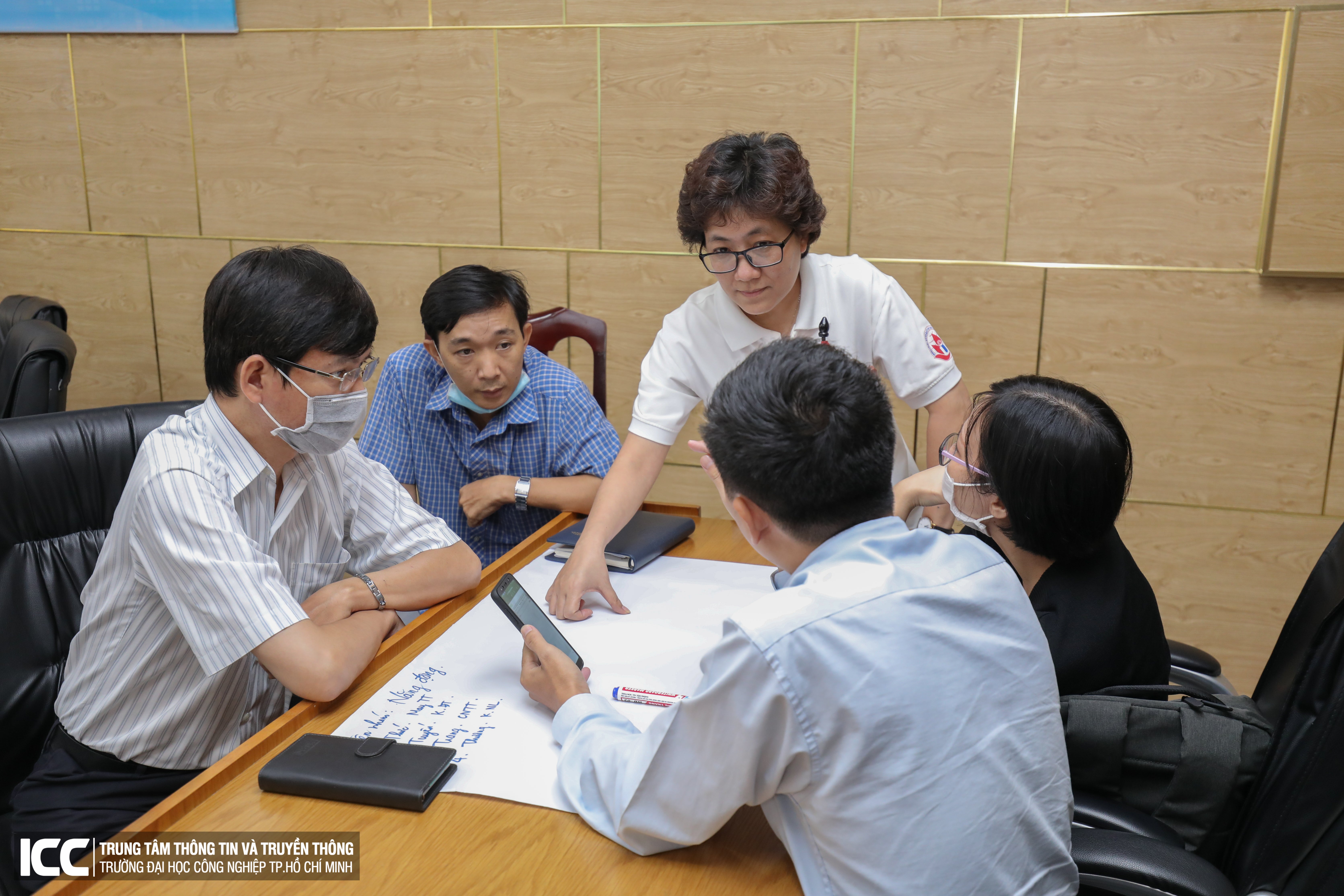 As Vietnam's workforce needs evolve, graduates must collaborate and problem-solve through ever more complex engineering challenges. With traditional curricula leaving students unprepared for dynamic teamwork, Dr. Pham Tran Bich Thuan, Deputy Head of Academic Affairs, and Dr. Nguyen Huy Phuc, Head of Testing and Quality Assurance at the Industrial University of Ho Chi Minh City (IUH), took ownership of a BUILD-IT-initiated faculty development program and trained forty master teachers within two months. Through their tireless efforts, Drs. Thuan and Phuc are rapidly building their peers' capacity to infuse soft skills learning components and modern teaching methodology into their curricula and prepare graduates for collaborative careers.
As former HEEAP participants, Dr.Thuan and Phuc have long been interested in bringing new teaching methods to their students. In 2016, They traveled to Arizona State University for a six-week seminar on integrating the latest active learning pedagogies into their courses. After intensive discussions, projects, and critiques, they returned to Vietnam motivated to localize and share the modern teaching pedagogies they learned at ASU. Soon they joined the Certified Facilitator and Master Teacher Training Program (CFT/MTT) to develop a faculty training program that guides their peers to design lessons that build students' knowledge and capabilites through an active, problem-based learning appraoch and hone workforce ready skills.
The CFT/MTT Program is BUILD-IT's primary model to establish sustainable faculty development programs within its partner universities. BUILD-IT Certified Facilitators migrated the curricula onto their university's learning management system. Certified Facilitators now lead their Master Teacher Training cohorts through a hybrid professional development program that helps aspiring educators integrate modern teaching methodologies into their engineering and technology coursework.
As Certified Facilitators, Drs.Thuan and Phuc worked alongside BUILD-IT's experts to adapt and migrate BUILD-IT's faculty training materials onto their learning management system. In November 2020 and January 2021, they hosted IUH's first two institutional Master Teacher cohorts for a total of 40 new master teachers. The duo led each cohort through hours of online pre-learning and three full-day in-person workshops to build and reflect on pragmatically bringing the latest methods into practice in a Vietnamese classroom. New master teachers complete the program by presenting updated lesson plans revamped with active learning methods.
As Drs.Thuan and Phuc continue to grow within their institutions, they are better positioned to inspire their peers to leverage new methods to improve student engagement and learning. Their success is a testament to their unwavering resolve and BUILD-IT's long-term investment in Vietnam's pioneering educators.