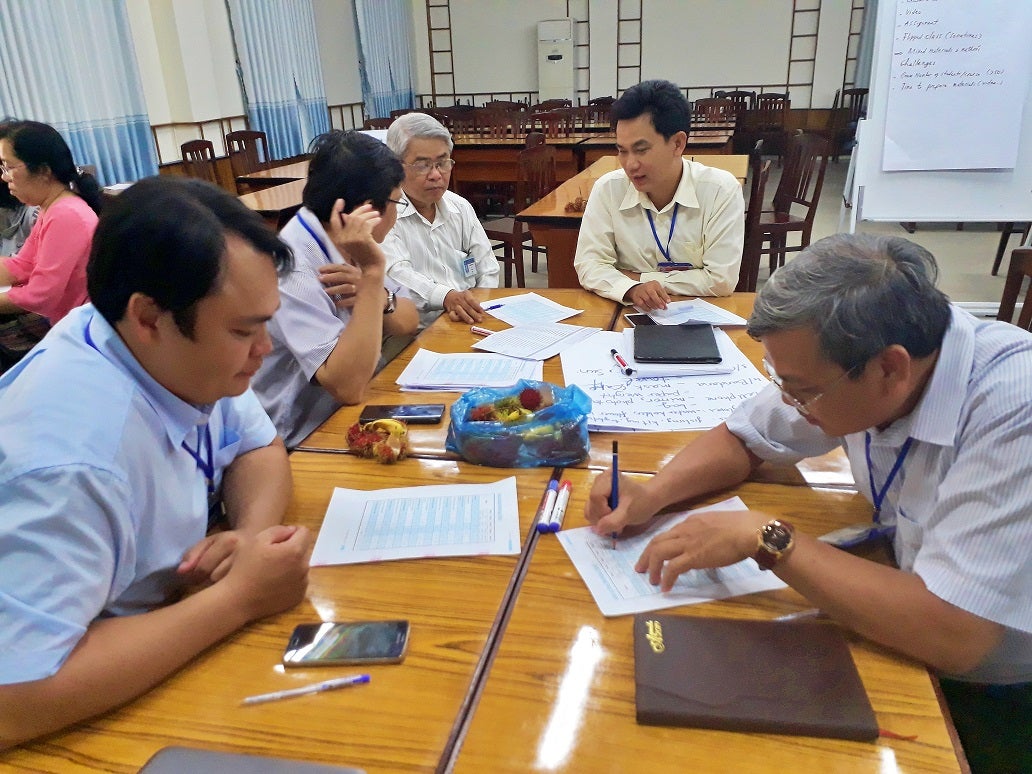 Focused Coaching Sessions provide "one-on-team tutoring" for individual academic programs. These sessions are voluntary and provide a program quality assurance team opportunity to ask focused questions about implementation of their quality system and/or related accreditation preparation activities.
If a team signs up for a session, the team should provide materials related to their questions before the meeting. Since there will be limited times available, each session is expected to last no more than 1.5 hours. Teams should sign up as soon as possible since registration is on a first-come-first-served basis.
Your team may choose to attend a coaching session at one of the following times:
Option 1: Monday, February 20, 1:30 PM – 3:00 PM, 3:00 PM – 4:30 PM
Option 2: Monday, February 20, 9:00 AM – 10:30 AM, 10:30 AM - 12:00 noon
Please register for the focused coaching sessions via email to Ms. Dung Le –BUILD-IT Coordinator (dungle@asu.edu/ MP: +84 983 158 215) no later than Monday, February 13th, 2017.
Instructors: Dr. Scott Danielson, Ms. Huong Nguyen, and Dr. Kathy Wigal.