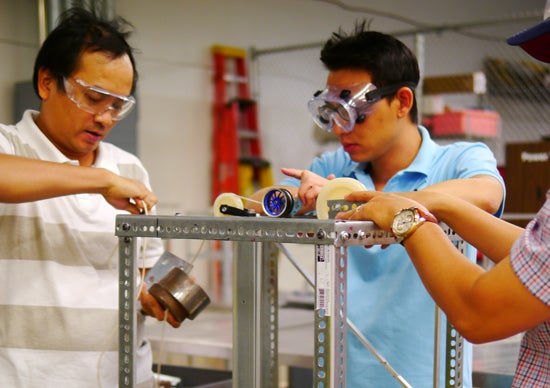 Using an interactive learning approach, "Leading University Policy Identification" Seminar I aims to provide executive attendees with world class competencies on "leading the crafting of a STEM Policy Agenda tailored to the needs of your university". Seminar I will be led by Dr. Marcus Ingle, from Portland State University (PSU) of Oregon in collaboration faculty from the Southeast Asian Ministers of Education Organization Regional Training Center in Vietnam (SEAMEO RETRAC) and Arizona State University (ASU).
The seminar delivery language is English, however presentation materials and primary team exercise materials will also be available in Vietnamese. BUILD-IT will provide all seminar materials, lunches, refreshments and a Certificate of Completion in "Leading University Policy Identification" for those who attend 75% or more of the seminar sessions.
Attendees
Seminar I should be attended by a team of three STEM-related executives from each BUILD-IT partner university – as assigned by the University Rector. Preference for seminar attendance is being accorded to those executives who successfully completed the Kickoff Seminar in September 2016. Ideally, executives participating in Seminar I should meet the following requirements:
Demonstrate a keen interest in learning more about the process of leading for policy identification in a STEM university context;
Are able to complete several pre-Seminar policy identification tasks working with other attendees and stakeholders in their university setting;
Are available and committed to attending all three Seminars on "Leading University Policy Innovation" in 2017;
Attendees are responsible for handling their own transportation and accommodations.