Date:

April 25th, 2023

08:30 am

- April 27th, 2023

11:30 am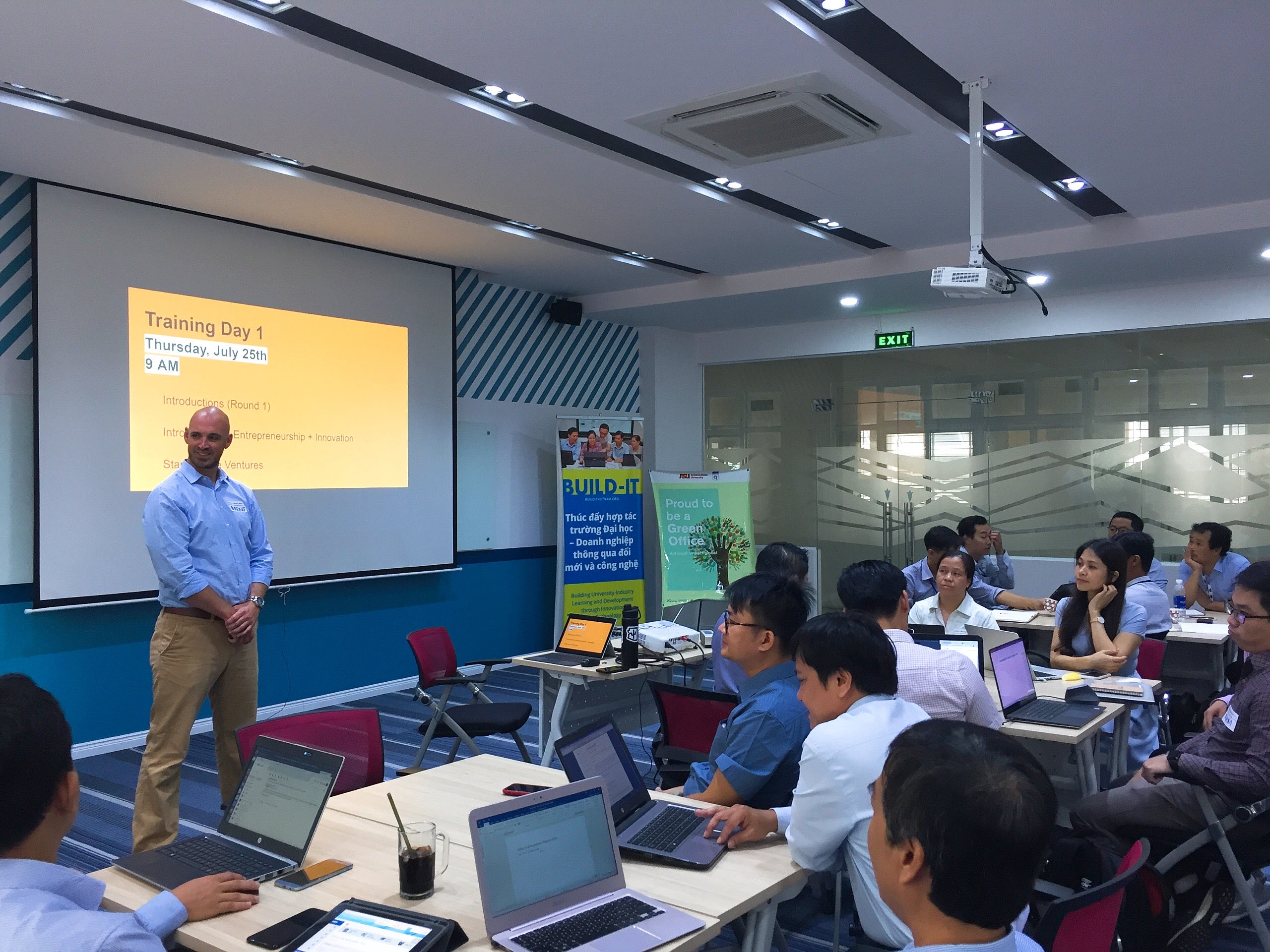 Instructor: Dr. Brent Sebold, Director of Entrepreneurship + Innovation @ the Ira A. Fulton Schools of Engineering, Arizona State University
Attendees: PBL faculty members and MIS leaders and staff members
Expected Outcomes: By the end of this workshop, participants will:
• Understand what Entrepreneurial Mindset (EM) is and why it is valuable.
• Understand how to apply EM to their work.
• Develop strategies to share EM methods with their students.
• Leverage the Maker to Entrepreneur Program (MEP) curriculum as an EM pedagogy option.
Modality: The workshop will be conducted virtually via Zoom
Zoom link: will be sent to successful participants via email
Agenda
Part 1: Tuesday, April 25, 2023
8:15 – 8:30 am
Registration and Entry into Zoom Room
8:30 – 8:50 am
Welcome and Introductions
8:50 – 9:50 am
Catalyzing the Entrepreneurial Mindset in Engineering Education
In this module participants will learn about the genesis of entrepreneurial mindset pedagogies in engineering education, understand the core components of the curricula, and discover anticipated faculty and student value propositions.
9:50 – 10:00 am
Break
10:00 – 11:00 am
Introducing the Entrepreneurial Mindset: Experiments and Insights
In this module participants will learn about various entrepreneurial mindset faculty support and curricular integration experiments and benefit from myriad lessons learned from these pedagogical iterations
10:40 – 11:00 am
Zoom breakout rooms
11:00 – 11:30 am
Group discussion
In this module participants will share their reactions to the presented materials and discuss how entrepreneurial mindset pedagogies may be further contextualized and leveraged by the BUILD-IT community.
Wrap-up of Day 1
Part 1: Thursday, April 27, 2023
8:15 – 8:30 am
Part 2 Registration and Entry into Zoom Room
8:30 – 9:00 am
EM @ Work - Value Propositions, Testimonials, and Key Performance Indicators
In this module participants will obtain various entrepreneurial mindset testimonials and value propositions from both faculty and students. Participants will also be invited to leverage these curricular assets in order to apply EM within their classrooms, labs, and programs. Participants will also develop strategies to share EM methods with their students by aligning EM-related KPIs with existing or potential class activities, assignments, or assessments..
9:00 – 10:00 am
Activity: Develop strategies to share EM methods with your students
In this module participants will develop and share contextualized approaches to integrating entrepreneurial mindset pedagogies within their schools and programs.
9:20 – 9:40 am
Zoom breakout rooms
10:10 – 11:10 am
Break
10:10 – 11:10 am
Activity: Leverage the Maker to Entrepreneur Program (MEP) curriculum as an EM pedagogy option
In this module participants will learn how to teach toward the following student outcomes: conduct customer interviews and complete feedback-based prototype iterations; understand the basics of early-stage venture development, including sales and pre-sales (e.g., crowdfunding, purchase orders, letter of intents, etc.); develop key venture deliverables, including validated value propositions, business models, and go-to-market strategies; receive mentoring regarding marketplace traction and legal aspects of founding a startup with Vietnamese entrepreneurs; make a first sale or pre-sale with an initial customer; develop an English language evidence-based pitch deck that is built upon real data garnered from initial customer(s); and evidence-based pitch deck development, practice & refinement.
10:30 – 10:50 am
Zoom breakout rooms
11:10 – 11:30 am
Reflections and Insights
In this module participants will reflect on the presented materials and group activities. Participants will also share insights related to how entrepreneurial mindset pedagogies may be further leveraged by the BUILD-IT community.
Wrap-up & adjourn