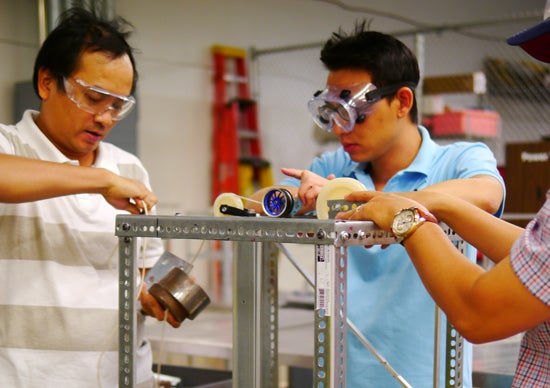 The IAB "Best Practices" Workshop utilizes a combination of presentations and work sessions that provide a structured and sequential approach to IAB development and management. Opportunities are provided for programs to raise specific issues and questions related to IAB best practices or other related issues based on their needs and interest. The intended outcome is improving IAB Managerial Proficiency with the ultimate goal of enhancing IAB Outcomes.
Workshop's targeted attendees:
- University or program leaders or those who have active roles in working with IABs and industry
- Some IAB members or industry representatives that have active roles in program's quality improvement.
Instructor: Dr. Charles Mclntyre - Indiana University Purdue University Indianapolis (IUPUI) Charles McIntyre is currently a Clinical Professor and Director of the Construction Management program at Indiana University Purdue University Indianapolis (IUPUI). He received his Ph.D. from Penn State in 1996 in Civil Engineering with an emphasis on Construction Management. Prior to joining IUPUI, he was a faculty member and chair in the Department of Construction Management and Engineering at North Dakota State University in Fargo. His industry experience includes nine years as a department supervisor and manager in the area of water and wastewater systems. Dr. McIntyre is an active member of the American Society for Engineering Education (ASEE) serving in a number of leadership positions and is a "Fellow" of the Society. One of Dr. McIntyre's primary research areas is industry relations, specifically, Industry Advisory Boards. He has published several papers and presented panels sessions at the ASEE Conference for Industry and Education Collaboration (CIEC). Dr. McIntyre co-founded and is the current co-chair of the American Council for Construction Educations (ACCE) Industry Advisory Board (IAB) Event which is a one-day workshop dedicated to Increasing the understanding of the roles and responsibilities of being a member of an IAB, developing meaningful industry participation at the local IAB level, and developing and supporting a network of industry professionals who can exchange ideas in an open forum. https://www.acce-hq.org/industry/about-industry/