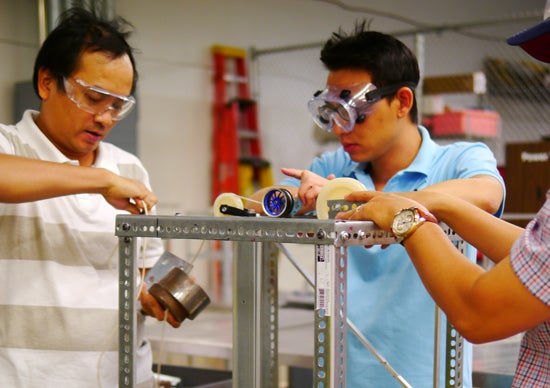 Course Description
This course is designed both for Learning Management System (LMS) administrators (Week 1) and for faculty (Weeks 2-4) who will be building and teaching in the system. In some cases a faculty lead may also be the administrator whereas other universities may have a dedicated IT resource to manage admin tasks. Administrators are encouraged to complete the entire course whereas teaching faculty may choose to begin with Week 2.
By the end of this course participants will be able to set-up and facilitate a blended course that has both online and in-person components. It includes an explanation of the pedagogy to support good online course design and delivery as well as the process of setting up course elements in Moodle.
Please note, this course does not cover LMS server configuration and hosting.
Course Outcomes
At the end of this course, participants will be able to:
Describe effective uses of an LMS that support active learning during in-class sessions
Define student learning outcomes and how they influence course structure and assessment
Perform basic Moodle administrative set-up tasks
Course categories, copying courses, report configuration, role assignment and user uploads
Describe best practices for online/blended course design and development
Replicate the recommended course structure in a test course instance
Create the following course components
Units, lectures, announcements, discussions, assignments, and quizzes
Configure a gradebook
Manage online components together with in-person classes
Facilitate a threaded discussion
Track student progress
Delivery Modality Self-paced, online course with weekly live webinars to preview each week's topics and Q&A from the previous week
Technical support24*7 Help desk
Academic Course Support
Links to Moodle 3.5 User Manuals and Video Tutorials