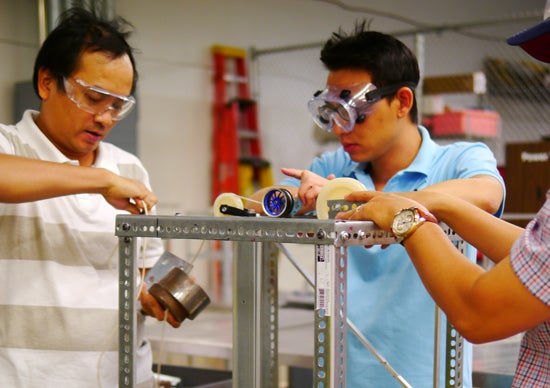 The seminar will provide seminar attendees with world class concepts and tools, and will actively coach university executives on developing "good policy and leader practices." It will take place this upcoming September 6-9, 2016 at the Southeast Asian Ministers of Education Organization Regional Training Center in Vietnam (SEAMEO RETRAC) and will be led by Dr. Marcus Ingle, Portland State University. The Kickoff Seminar and subsequent sessions in the series will be attended by BUILD-IT partner university Rectors and Vice Rectors or STEM-related Deans from each university.
Attendees of the first day of the Kickoff Seminar will:
Share insights in STEM university challenges in Vietnam
Gain an overview of why and how leading the university for policy innovation is imperative for addressing many of the university's complex and seemingly paradoxical issues in contemporary Vietnam, including:
- handling the tensions between academic governance and autonomy
- encouraging greater private/public partnership for industry workforce readiness
- meeting obligations to national, regional and international accreditation demands; and,
- ensuring curricular rigor and faculty excellence while seeking to ensure equitable treatment and access for underrepresented populations
Attendees of the entire 4-day Kickoff Seminar will (in addition to the above objectives):
Explore leadership and policy processes in greater depth
Develop the critical skills necessary to become more effective and ethical policy entrepreneurs
Build and strengthen relationships with their peer university executives and international policy and leadership professionals
At the end of the Kickoff Seminar, attendees will receive an overview of the BUILD-IT Policy and Leadership Seminar Series, which will be held during 2017. The series will provide university executives the opportunity to work with regional and international experts on crafting policy agendas and specific policy initiatives for their universities as well as mastering state-of-the-art policy leadership and innovation competencies. For more information regarding the "Leading University Policy Innovation" Kickoff Seminar Series please contact us at builditvietnam@asu.edu.