Date:

December 12th, 2022

01:15 pm

- December 13th, 2022

04:30 pm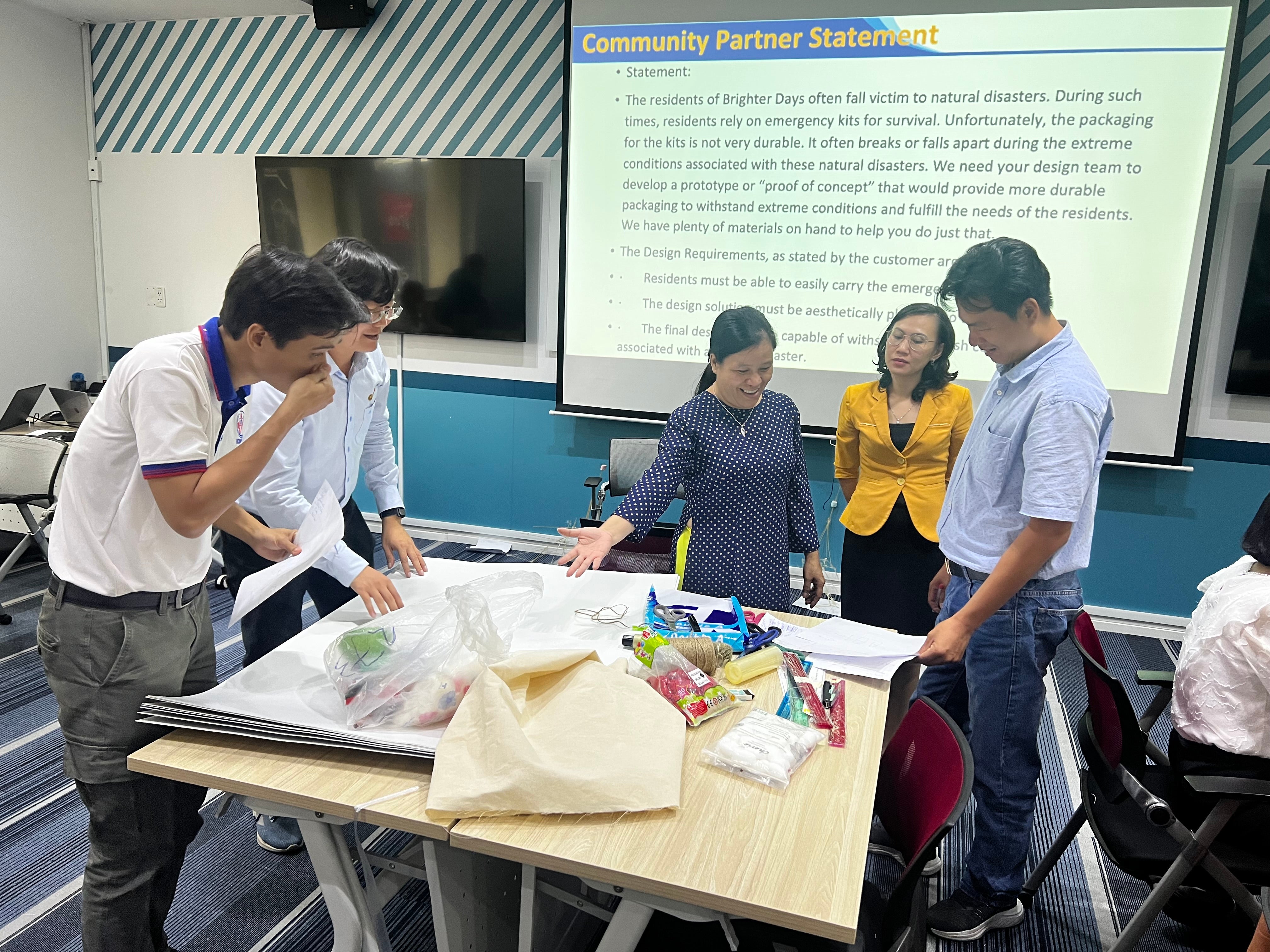 Instructors: MEP Faculty leads
Attendees: Faculty members from BUILD-IT IEC
Expected Outcomes:

Workshop will prepare faculty participants to advance a subset of their IEC teams to:
• Conduct customer interviews and complete feedback-based prototype iterations.
• Understand the basics of early-stage venture development, including sales and pre-sales (e.g., crowdfunding, purchase orders, letter of intents, etc.).
• Develop key venture deliverables, including validated value propositions, business models, and go-to-market strategies.
• Receive mentoring regarding marketplace traction and legal aspects of founding a startup with Vietnamese entrepreneurs.
• Make a first sale or pre-sale with an initial customer.
• Develop an English language evidence-based pitch deck that is built upon real data garnered from an initial customer(s).

Agenda
Monday, Dec 12
1:15 – 1:30 PM
Registration and Networking Welcome and Workshop Introduction
1:30 – 2:00 PM
Introduction to Entrepreneurial Mindset and Venture-Based Learning
2:00 – 3:00 PM
Workshop module 1:
• Conduct customer interviews and complete feedback-based prototype iterations.
• Understand the basics of early-stage venture development, including sales and and pre-sales (e.g., crowdfunding, purchase orders, letter of intents, etc.)
3:00 – 3:10 PM
Break
3:15 – 4:15 PM
Workshop module 2:
• Develop key venture deliverables, including validated value propositions, business models, and go-to-market strategies.
• Receive mentoring regarding marketplace traction and legal aspects of founding a startup with Vietnamese entrepreneurs.
4:15 – 4:30 PM
Day 1 Wrap-up
Tuesday, Dec 13, 2022
1:15 – 1:30 PM
Registration and Networking
1:30 – 2:00 PM
Quick review of Module 1 & Module 2
2:00 – 3:00 PM
Workshop module 3:
• Make a first sale or pre-sale with an initial customer.
• Develop an English language evidence-based pitch deck that is built upon real data garnered from initial customer(s).
3:00 -3:10 PM
Break
3:15 – 4:00 PM
Workshop module 4:
• Evidence-based pitch deck development, practice & refinement.
4:00 – 4:20 PM
Evidence-based pitching
Evidence-based pitching critique simulations.
Critique tools, strategies, and best practices.
4:20 – 4:30 PM
Workshop wrap-up and adjourn