Date:

January 11th, 2023

09:00 am

-

04:00 pm

Location:

Hanoi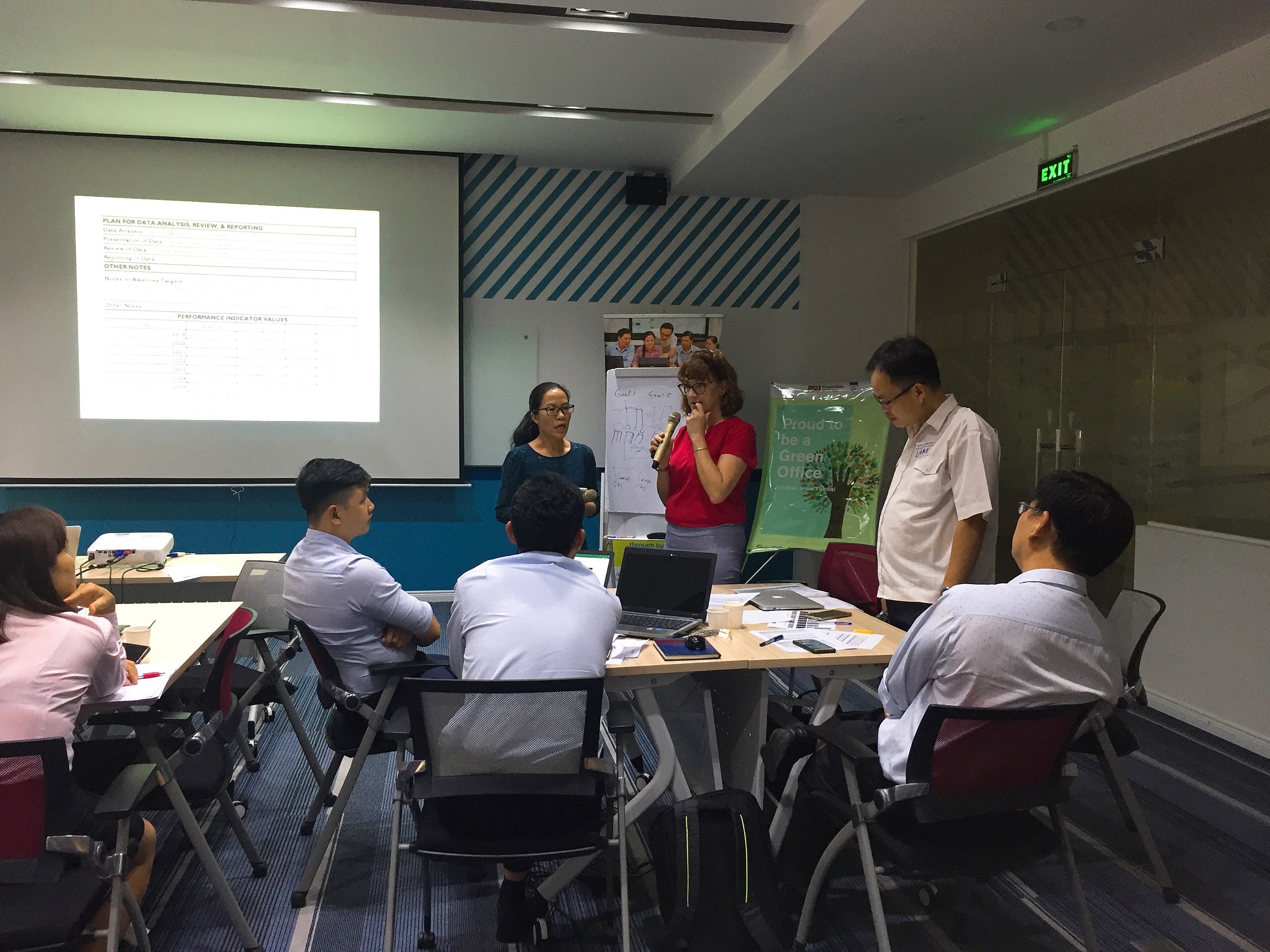 Instructors: Dr. Kathy Wigal, Mr. Thai Tran -- Arizona State University

Attendees: HAUI University and academic Leadership teams

Expected Outcomes: Strategic Planning and Goal Setting are a valuable for Higher Education. However, too often we fail to achieve our success because we do not understand how to monitor our progress and tie our operational activities to the items most critical for achieving our goals. This three-part hands-on program provides practical techniques and templates for application in higher education and is designed around the methodology for a comprehensive university quality framework encompassing student learning, stakeholder needs, valuing employees, planning and leadership, knowledge and resources management and stewardship, and of course a continuous improvement quality culture. Using the Higher Learning Commission systems portfolio and standard criteria as an aspirational model, participants will learn how to set university level KPI's for key core areas, map KPI's to operational indicators, and monitor and evaluate progress using data driven decision techniques. This is a three-part workshop and each session will build on the knowledge from the prior session.
Please plan to participate in all three sessions. Coaching sessions will be held between workshops to help prepare participants to complete required deliverables.
Participant Expectations:
1. Plan to participate in all three sessions; our focus is on leadership level knowledge and it is critical that your team have the whole picture in order execute successfully.
2. Pre-Reading and Workshop Prep: some workshops or coaching sessions will require that you read some brief materials ahead of time, and or bring certain information from your university that you will utilize in your workshop activities. Please come prepared to participate.
3. Complete deliverables between sessions. The sessions are spaced out in order for you to execute each component at your school, with your university leadership, and your operations team between sessions. This intensive process has been broken down in the manageable pieces - we are all busy but by prioritizing these deliverables we make a complex process manageable.
4. Participate in coaching sessions. These virtual sessions will focus on the execution of concepts from prior sessions and preparation of deliverables in advance of the next session.
5. Presenting progress and results. Good leadership practices include sharing our results, feedback and improvement. Be prepared to discuss successes and lessons learned at each session. Selected participants may be invited to present to the group.
Session 3 Pre-reading and Workshop Prep
Handout: A Comprehensive University Quality Framework – review and know the areas that align with your assignment from Session 1
Read and Bring: Your Completed Homework assigned in Session 2. Be ready to share and present.
▪ HW part 1 : University combined Logic Frameworks and PI reference sheets for impact (blue level)
▪ HW part 2: Operational level – Cascading model with tasks (pink level) and operational/input/output KPI's.

Agenda
Part 1
8:45 – 9:00 am
Workshop Sign-in
9:00 – 9:15 am
Workshop Introduction and Key Performance Indicators (KPI's) for Session 3
9:15 – 10:00 am
Review of Session 3 – Presentation / Discussion
Representatives will be called upon at random to present and share their homework from Session 2. Participants may be called at random to discuss particular items so be prepared! Coaching session have been offered to review and prepare. Participants will provide formal feedback via rubric and comments. Possible Quiz!!
10:00 – 10:15 am
Break
10:15 – 11:00 am
Communicating the Strategy – Performance Based Management
Participants will work in teams creating buy-in and communication strategy for cascading model and performance-based management and accountability.
11:00 – 12:00 pm
Introduction to Application – The right Data, right Ownership, right Signals, right Results
In this session, participants will be guided on how to:
● bring their measures to life in a consistent way, using the right data and with the right ownership.
● design/select insightful and actionable reports and dashboards that focus discussion on actions for improvement.
● learn to observe real signals from their measures about whether performance is improving or not
● communicate performance information throughout the organization to better inform decision making
● convincingly hit performance targets, and make measurement about transformation
Part 2
1:30 – 2:45 pm
Developing Communicating the Strategy – Performance Based Management
2:45 – 3:00 pm
Break
3:00 – 4:00 pm
Application Practice – The right Data, right Ownership, right Signals, right Results
4:00 pm
Wrap-up of Workshop
Thank you!