Date:

July 5th, 2022

08:30 am

-

04:30 pm

Location:

Ho Chi Minh City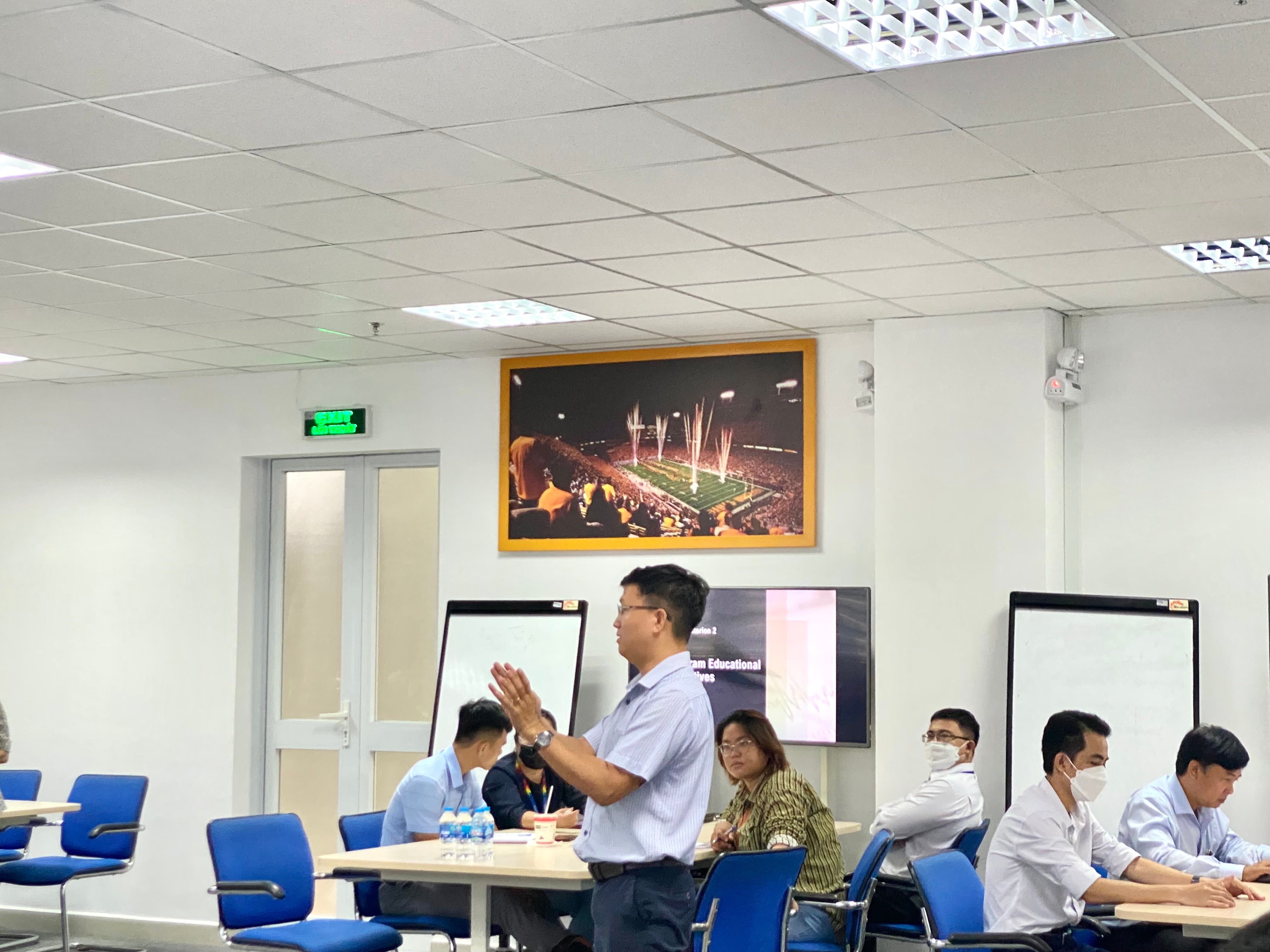 Venue: HCMUTE Campus
Instructor: Mr. Thai Tran, Ms. Ha Mai -- Arizona State University
Attendees: Representatives of HCMUTE's administration and study programs, representatives from ABET‐targeted programs learning about the ABET accreditation process.
Expected Outcomes: The workshop for HCMUTE's program groups illuminate stakeholder involvement and continuous improvement processes—important to international accreditation organization like ABET. The workshop provides a focus on program educational objectives (desired graduate progress/achievements in 2-4 years after graduation) and their review by stakeholders, documented review of program-level student outcomes (expected learning outcomes) to ensure inclusion of all required elements and initial steps in planning assessment of student attainment of student outcomes. Key outcome will be building accreditation team expertise in planning and implementing stakeholder input and the planning for assessment of student attainment of program-level student outcomes using course learning outcomes—fostering more effective and efficient accreditation preparations.
Program team will be provided guidance on implementation of stakeholder input and quality improvement systems. Opportunity for programs to raise specific issues related to their current state of preparations and processes will be provided. The outcome will be programs' facilitation of their development and work supporting progress toward eventual ABET accreditation.

Agenda
| 8:15 – 8:30 am | Participant Registration & Sign-in |
| --- | --- |
| 8:30 – 8:35 am | Welcome to Workshop |
| 8:35 – 9:30 am | Program Educational Objectives |
| 9:30 – 10:00 am | Consistency of the Program Educational Objectives with the Mission of the Institution |
| 10:00 – 10:15 am | Tea-break |
| 10:15 – 10:30 am | Identification of Program Constituencies |
| 10:30 – 11:30 am | Application: Development of Process for Review of the Program Educational Objectives |
| 11:30 – 1:30 am | Lunch break |
| 1:30 – 2:15 pm | Characteristics of "Effective" Student Outcomes |
| 2:15 – 3:00 pm | Student Outcomes |
| 3:00 – 3:15 pm | Tea-break |
| 3:15 – 4:00 pm | Development of Process for the Establishment and Revision of the Student Outcomes |
| 4:00 – 4:30 pm | Q&A and Next Steps |
| 4:30 pm | Wrap-up of Workshop |