Date:

July 21st, 2022

08:30 am

-

12:00 pm

Location:

Ho Chi Minh City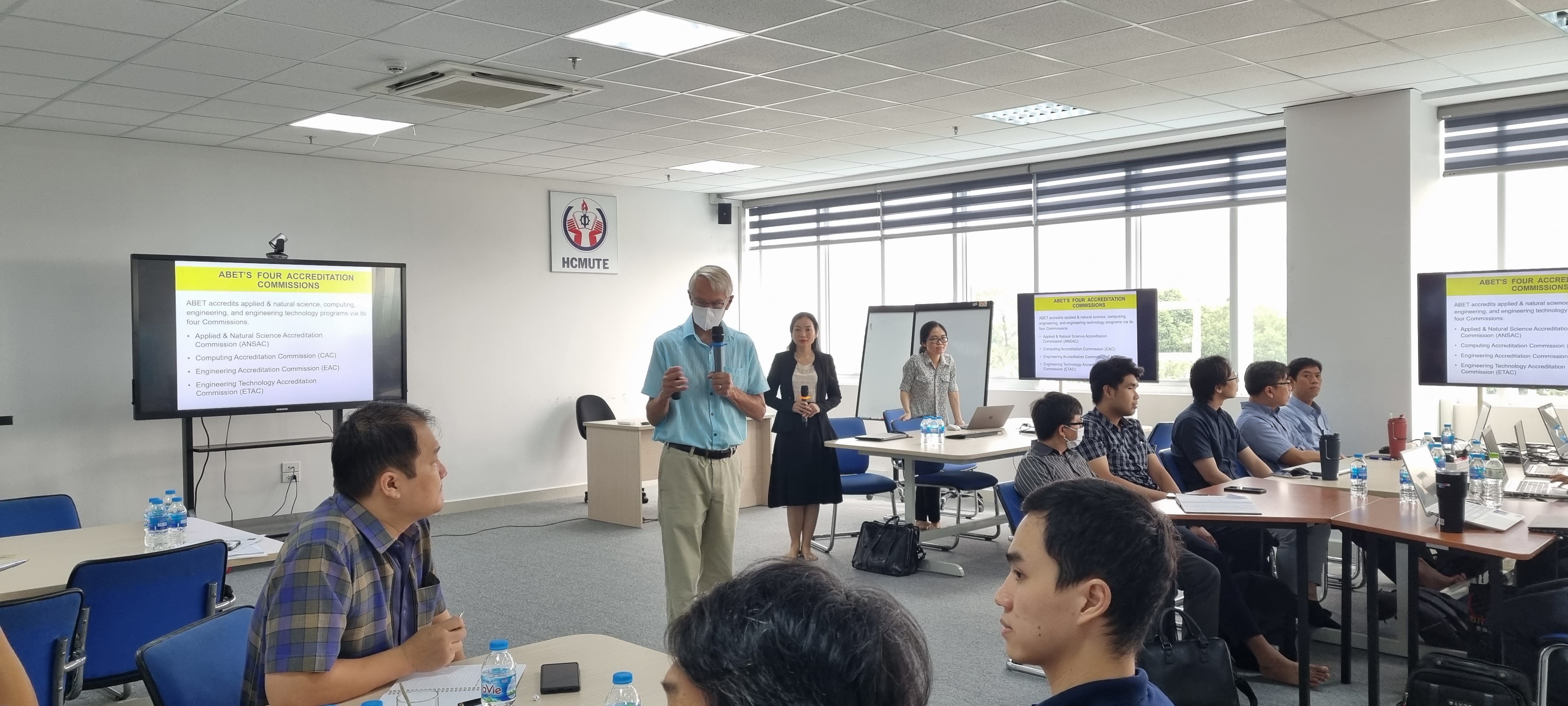 Venue: University of Technology and Education (UTE) Campus
Instructor: Dr. Scott Danielson, Mr. Thai Tran, Ms. Ha Mai -- Arizona State University
Attendees: Representatives of UTE's ABET‐targeted programs
Expected Outcomes: The session will inform UTE's programs about their conformance to the Engineering Technology Accreditation Commission curriculum requirements (as per Criterion 5 and applicable program criteria). Key outcome will be identifying any gaps or issues in curriculum compliance. Identifying these gaps early helps program begin to initiate any necessary curriculum changes—which take time to implement and impact program graduates.

Agenda
| 8:15 – 8:30 am | Participant Registration & Sign-in |
| --- | --- |
| 8:30 – 8:35 am | Welcome |
| 8:35 – 10:10 am | Criterion 5 |
| 10:10 – 10:30 am | Break |
| 10:30 – 11:30 am | Criterion 5 continued and Program Criteria |
| 11:30 am | Workshop Wrap up |