Date:

May 5th, 2022

08:30 am

-

04:30 pm

Location:

Hanoi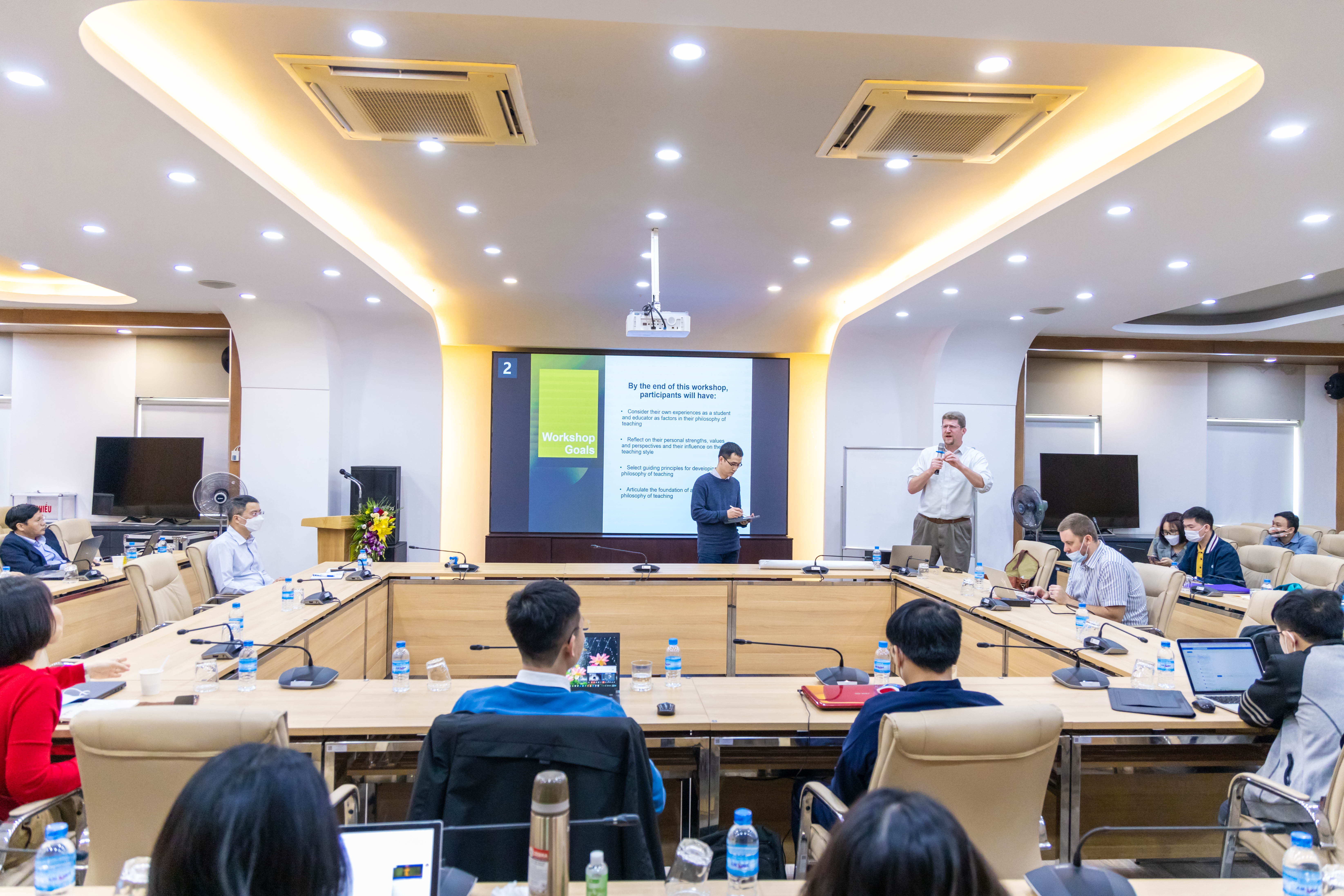 An on-site visit allows the accreditation review team to assess factors that cannot be adequately described in the self-study report. ABET has yet to announce whether program reviews for the 2022-2023 accreditation cycle will be conducted face-to-face or online. While the programs are waiting for ABET's decision and announcements regarding next year's accreditation cycle, the workshop delves into the preparation steps, the details of an ABET visit, and the value/outcomes of such a visit. The programs will also cover how to prepare for an ABET visit as effectively and efficiently as possible, whether it is done online or in person.
During the visit, ABET evaluators will review materials that are sufficient to demonstrate that the programs are in compliance with the applicable criteria and policies; and much of this information should be incorporated into the self-study report. Additional evidence of program compliance should be made available to evaluators prior to and during the visit, using an on-line storage location. Thus, the participants of the workshop will explore how to assemble supporting materials and evidence to be presented at an on-site visit to demonstrate programs' compliance with ABET criteria and policies.
Workshop outcome will be program's improved progress and readiness for an actual ABET evaluation.
Agenda
| May 5, 2022 | Preparing for ABET Visit and Program Display Materials - Hanoi University of Industry |
| --- | --- |
| 8:15 – 8:30 am | Registration and Sign-in |
| 8:30 – 8:35 am | Welcome to Workshop |
| 8:35 – 9:45 am | ABET Review Timeline & Communication between Programs & ABET Evaluation Team |
| | In this section, BUILD-IT will review ABET visit objectives, timeline, pre-visit and during visit communication between the programs and ABET evaluation team. |
| 9:45 – 10:00 am | Break |
| 10:00 – 10:45 am | ABET Review/Evaluation Example Issues/Findings |
| | BUILD-IT team will share common findings that programs might face in each ABET criterion. Recommendations to resolve the issues will be discussed. |
| 10:45 – 11:30 am | Case Study: ASU EVE's ABET Journey as a New Program |
| | Case of ASU EVE's ABET journey will be shared as an example. |
| Lunch Break | |
| 1:15 – 1:30 pm | Registration and Sign-in |
| 1:30 – 2:45 pm | Preparing for an ABET Visit |
| | The on-site visit takes place between September-December (or extended up to February for virtual reviews) and the programs should begin planning and preparation months in advance. The on-site visit includes a review of program materials, interviews with students, faculty, staff and concludes with an exit meeting. Preparing for an online visit involved (1) preparing the "display room" materials in an online format, (2) pre-recording lab tour videos, (3) conducting live video lab tours via Zoom, and (4) supporting video conferencing meetings. This session will assist academic program teams in exploring typical visit schedules and how to foster a "smooth" evaluation. |
| 2:45 – 3:00 pm | Break |
| 3:00 – 4:00 pm | Display Materials: A Key Tool During Program Evaluation |
| | During the ABET review visit, evaluators will review samples of displayed course materials including course syllabi, textbooks, example assignments and exams, and examples of student work; thus, the display materials should be readily available throughout the visit. In this session, the programs will explore example of a possible file organization and receive recommendations for ABET display materials. |
| 4:00 – 4:30 pm | Discussion between Programs Accreditation Teams and BUILD-IT |
| | Opportunity for programs to raise specific issues or questions related to their current state preparations for ABET accreditation visit. |
| 4:30 pm | Wrap-up and thank you! |