Date:

September 23rd, 2022 -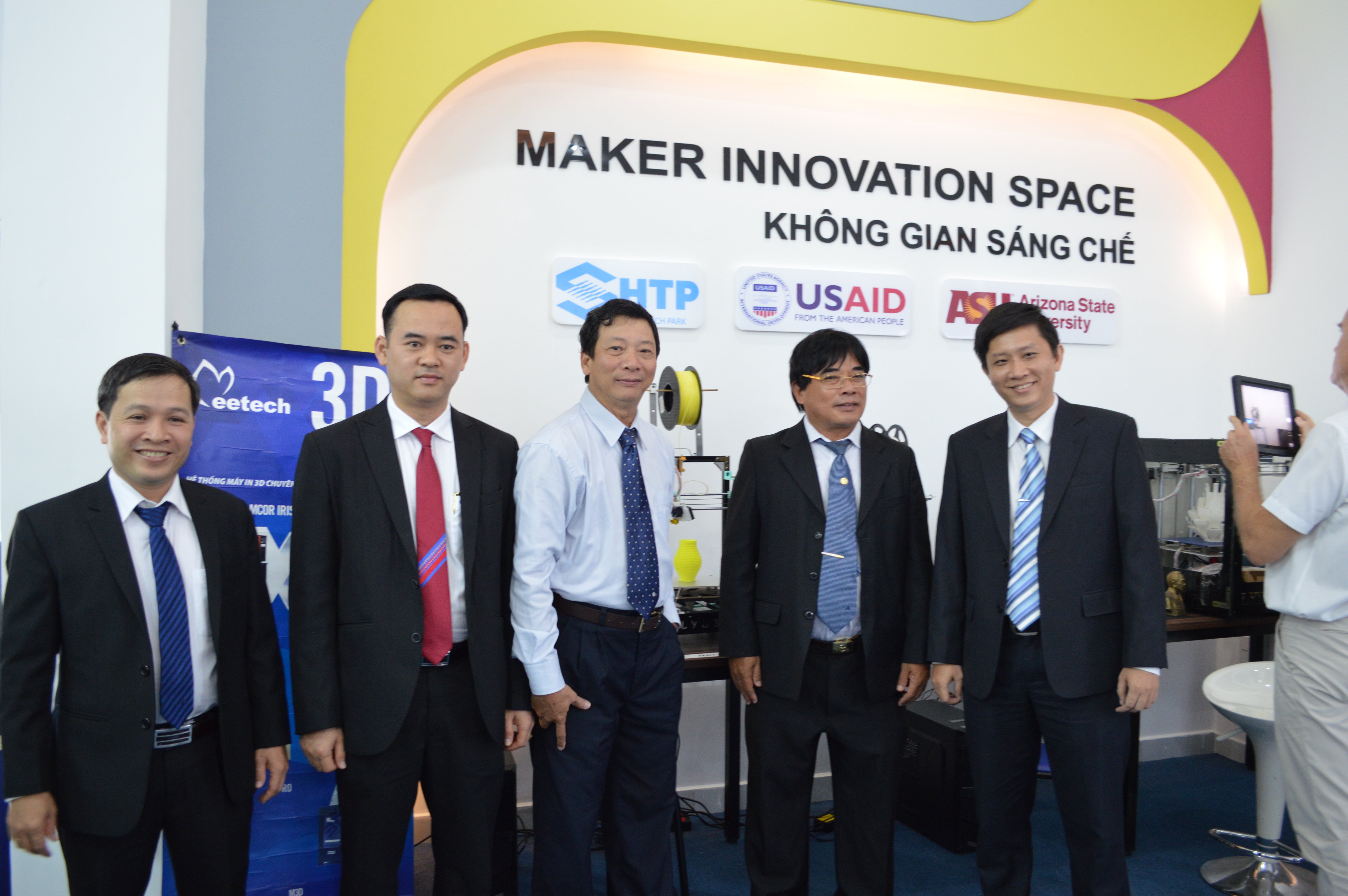 About the Playbook Forums: The 2022 series of BUILD-IT forums focus on key topics from the BUILD-IT playbooks as prioritized by university partners. Topics may include Institutional Accreditation, Project Based-Learning, Digital Immersion Learning, Program Accreditation (AUN-ABET),Industry Advisory Boards, Women in STEM, and the Maker Innovation Network. Sessions are held face-to-face (public health permitting) utilizing locations in Hanoi, Danang, Can Tho and HCMC. ASU and Vietnamese faculty experts will teach and conduct these sessions. BUILD-IT anticipates that the Playbooks will become recognized resources and utilized for university and HEI planning and will be utilized to build scale - reaching additional universities and engineering programs throughout Vietnam for sustainable, nationwide change.
About Maker Innovation Space (MIS): In the early 2000s, the Maker Movement inspired US universities to build makerspaces; multi-functional spaces with the workshops and tools to prototype innovations. Today, makerspaces are a critical learning space for multi-disciplinary applied projects. Vietnam's early adopters struggled to meaningfully connect their spaces with Vietnam's large public education system.
About the Maker Innovation Space Forum: USAID BUILD-IT mobilized its partners to push the maker movement into Vietnamese universities and incubation centers. We supported the Saigon Hi-Tech Park (MIS SHTP), University of Da Nang (MIS UD), and Can Tho University (MIS CTU) to develop model Maker Innovation Spaces. BUILD-IT mentored makerspaces at Lac Hong University (LHU) and our academic partners. These partners constitute the Maker Innovation Network.
Suggested Attendees: University Leadership/Academic Leaders/Program Faculty Leads interested in exploring the benefits and challenges, design and implementation of Maker Innovation Spaces.
Date: September 23rd, 2022
Venue: Can Tho University
Registration opening soon.