Date:

October 27th, 2021

07:45 am

- October 29th, 2021

10:00 am

Location:

Online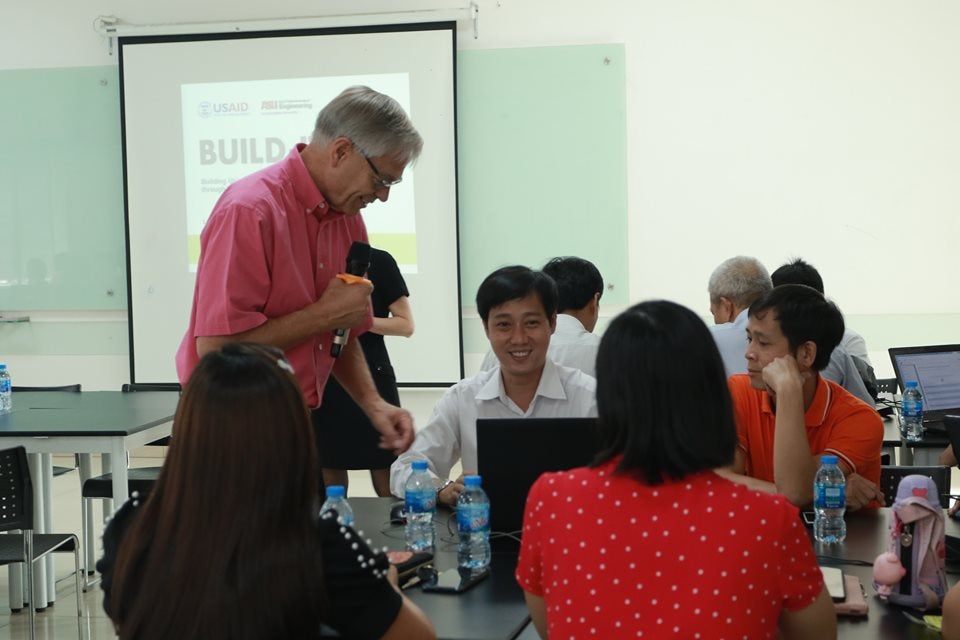 Program team will be provided guidance on implementation of stakeholder input and quality improvement systems. Opportunity for programs to raise specific issues related to their current state of preparations and processes will be provided. The outcome will be programs' facilitation of their development and work supporting progress toward eventual ABET accreditation.
Attendees: Representatives of HAUI's administration and study programs (Electrical Engineering Technology, Electronic Engineering Technology, Mechanical Engineering Technology, Automotive Engineering Technology, and Computer Science) targeted for ABET accreditation.
HAUI administration may invite representatives from other ABET-targeted programs learning about the ABET accreditation process.
Pre-work by Participants: HAUI's ABET-targeted program teams should provide self-study report sections for Criteria 2-5 by October 15 (2 weeks before the discussion session) and be prepared to review current state of work related to ABET applicable criteria, especially criteria 2-5, including program educational objectives and their review by stakeholders, documented review of program-level student learning outcomes, initial steps in assessment planning, and basic curriculum requirements.
Agenda
| Time | Details |
| --- | --- |
| 7:45 – 8:00 am | Registration and Entry Into Zoom Room |
| 8:00 – 8:20 am | Opening and Briefing by Program Leaders (10 min for each program) |
| | BUILD-IT expert will receive a brief update on the program status. Program leaders should raise issues or clarifications they want to address in the day's session. |
| 8:20 – 9:20 am | Review of Program's Current State |
| | Discussion between programs' accreditation teams and BUILD-IT experts about programs' current state related to key criteria. |
| 9:20 – 10:00 am | Q & A and Next Steps |
| | The team will also try to keep answer program teams' remaining questions related to underlying program processes. BUILD-IT personnel will discuss next steps of support and program work path going forward. This discussion will facilitate the BUILD-IT workplan development to support HAUI and its programs. |
| 10:00 am | Wrap-up & Thank you! |