Date:

October 18th, 2022

08:00 am

-

12:00 pm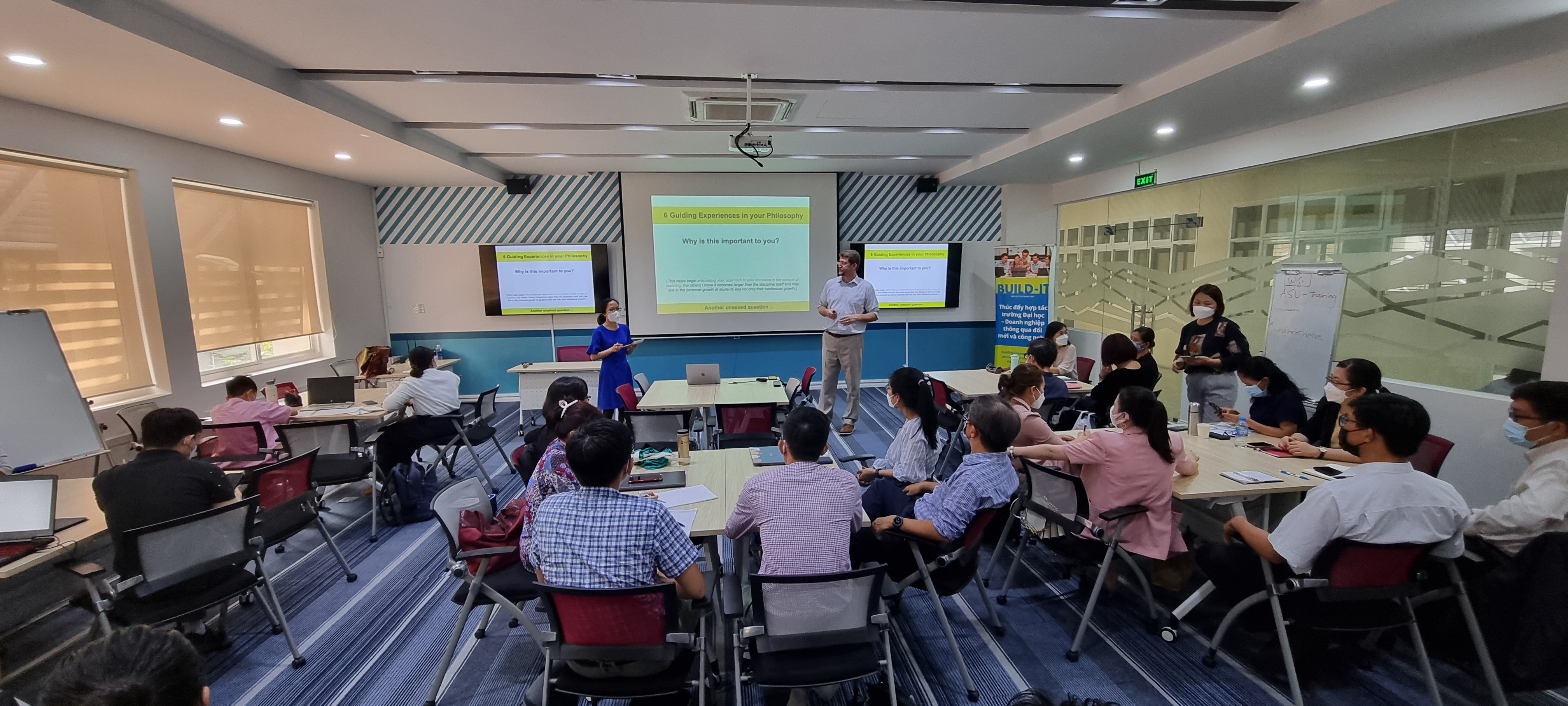 The Increasing Digital Assets Showcase is an opportunity for all participants to present their assets to their peers. This experience allows for the sharing of experiences in creating their assets and ambitions for improving the environment around their institution.
Set Up: Participants will display their assets in groups, while the judges and other participants explore and evaluate their assets. Participants will present their asset on their own laptop set in front of a tri-panel poster board describing the asset. Participants will present their asset for 30 minutes as participants and judges gallery walk throughout the showcase.
Judges will deliberate their winning selections during the snack break and announce their decisions before the closing remarks. Winners will be treated to a trip to the Digital Immersion Forum at Hanoi University of Industry on Friday, October 21st.

Agenda
| 8:00 – 8:30am | Arrival, Set Up & Networking |
| --- | --- |
| 8:30 – 8:45am | Opening Remarks |
| 8:45 – 9:15am | Group 1 Display |
| 9:15 – 9:30am | Breakdown & Group 2 Setup |
| 9:30 – 10:00am | Group 2 Display |
| 10:00 – 10:15am | Breakdown & Group 3 Setup |
| 10:15 – 10:45am | Group 3 Display |
| 10:45 – 11:15am | Snack Break & Judges Deliberations |
| 11:15 – 11:45am | Winners Announcement & Closing Remarks |