Date:

May 27th, 2022 - October 14th, 2022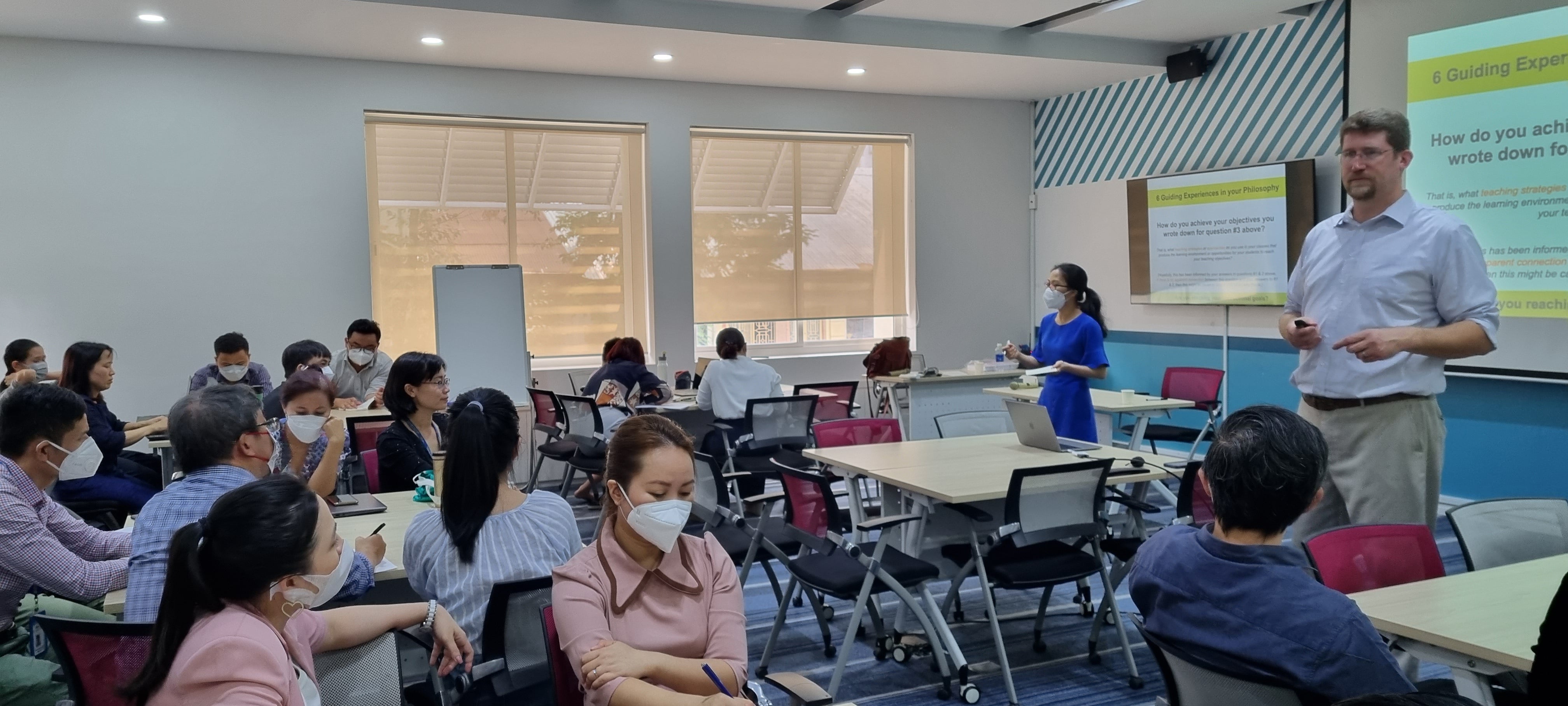 Program Overview
Increasing Digital Assets is a participant-centered series of workshops and mentor-supported instruction designed to turn higher education personnel – faculty, staff, administration – into content creators.

There is a need for professional instruction in many areas that are included in classroom curriculum. Relevant content can be created by anyone with the skill-set and expertise to present accessible instruction to their audience. This is generally content that is not credit-bearing and is therefore not included in coursework. However, many digital assets are required for staff and faculty at universities in the United States. At Arizona State University, all employees must complete various professional development trainings, including workshops on fire safety, cyber security, and DEI (diversity, equity, inclusion). These are completed completely online and completely autonomously by the employee. There is no engagement by an instructor in the conducting or assessing of content.

The Increasing Digital Assets program runs from June 2022 through October 2022. The estimated time of involvement is around 45 hours over 6 months.
Through the Increasing Digital Assets course, participants will complete the following workshops:

• Foundation in Excellence in Online Teaching
• Quality Matters Course Design
• Principles of Instructional Design
• Foundations of Video Design & Content Creation
• Aligning Objectives, Outcomes and Assessment
The culmination of this program takes place at the Digital Immersion Forum in October 2022, where participants will display their content to an audience from higher education, government, and industry.

Each team that successfully produces and presents relevant, functional content will receive $500 upon conclusion of the Digital Immersion Forum.
Agenda
Program Timeline

| May 27th, 2022 | Applications close/Teams Notified |
| --- | --- |
| June 17th, 2022 | Participants/Mentors complete Foundation in Excellence in Online Teaching |
| June 20th, 2022 | Mentors Assigned (via procedure email from Dr. Robert Schoenfeld) |
| June 21st, 2022 | Mentors Training: Principles of Mentoring (Online – Dr. Robert Schoenfeld) |
| June 22nd, 2022 | Workshop 1: Quality Matters (Online – Dr. Robert Schoenfeld) |
| July 13th, 2022 | Workshop 2: Instructional Design (Online – Ms. Jennifer Mansfield) |
| July 25th – August 5th, 2022 | Workshop 3: Video Design & Content Creation (In-country workshops) |
| September 5th – 9th, 2022 | Workshop 4: Aligning Objectives, Outcomes & Assessment (In-counry workshops) |
| October 14th, 2022 | Showcase in Ho Chi Minh City (showcase will take plae during the Digital Immersion Forum as part of the forum) |