Date:

July 21st, 2021 - July 22nd, 2021

Location:

Online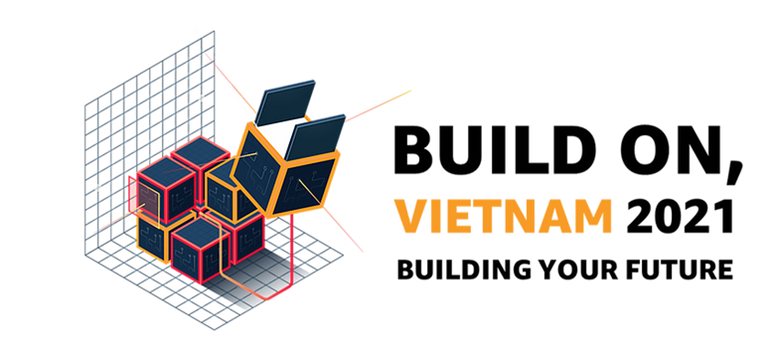 ​
TELL ME WHAT'S GOING ON!
AWS is excited to announce the launch of Build On, Vietnam 2021, a competitive hackathon that challenges the community to create technological initiatives and solutions to address challenges faced by our participating sponsors. Engage, collaborate, and innovate with AWS! Our online hackathon kick-off webinar will be on July 21st and 22nd!
TELL ME ABOUT THE HACKATHON!
AWS invites University Students, Developers, and Cloud Enthusiasts to participate in our very first BUILD ON, Vietnam 2021 Hackathon, an event to Learn, Ideate, Develop and Compete. Hosted first in Singapore & Malaysia in 2019, we've now expanded the coverage of this competition to Thailand, Indonesia, the Philippines, and Myanmar. We are experiencing unusual times, and we would love for you to join us from where you are comfortable as we host this competition virtually.
USAID BUILD-IT and AWS are proud to announce the BUILD-ON Vietnam online app development hackathon is starting in mid-July 2021! This multi-week hackathon is a chance to learn hot tech skills, have your project mentored by AWS professionals, and compete with coders across Vietnam for prizes! Build On, Vietnam is AWS's first nationwide all-online hackathon held in Vietnam. Coached by AWS experts and leaders, you will get a chance to learn more about the fundamentals of Cloud Computing. Vietnam's top 3 national teams will represent Vietnam at the regional Build On, ASEAN 2021 Competition! Finalists teams can win attractive prizes and get employment opportunities (Full-Time/Internships) with our corporate partners.
The hackathon is free for all and gives attendees access to the full suite of AWS services available on AWS Educate! It is the ideal way to spend your summer coding and competing.
WHO CAN I JOIN?
Students, Developers, and Cloud enthusiasts with coding skills eager to create a positive impact in the business community with the power of technology. During BUILD-on, students form a team of 3 - 5 members to learn, ideate, develop, and compete with their fellow students.
HOW CAN I GET STARTED?
Check out the hackathon website to register for the July kick-off session and get your project going!
​
​