Date:

August 9th, 2022

08:30 am

-

04:30 pm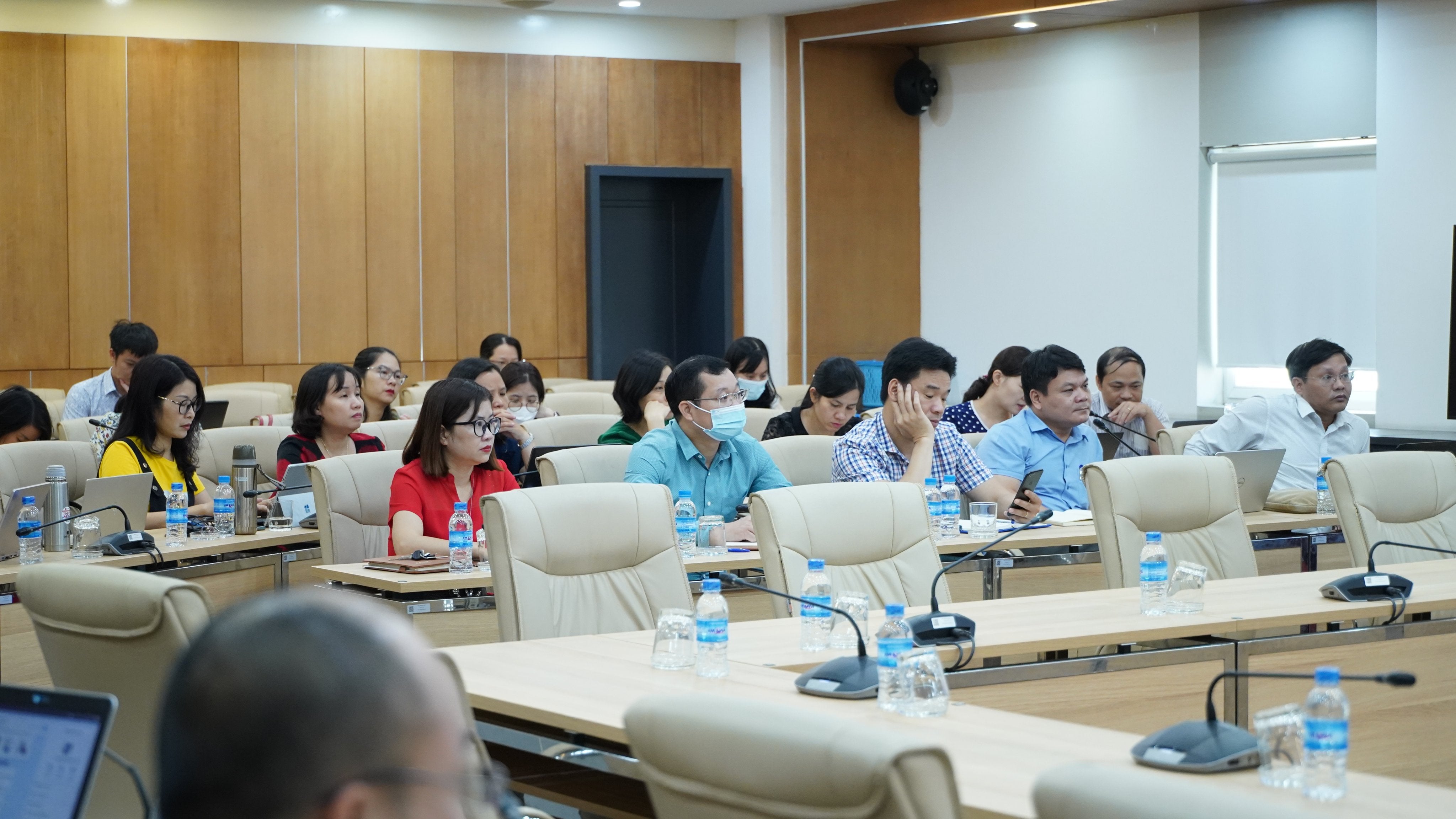 Instructor: Mr. Thai Tran, Ms. Ha Mai -- Arizona State University

Attendees: HAUI Leaders/Faculty/QA Professionals seeking expertise in effective and efficient assessment of student performance
Expected Outcomes: The workshop is designed to provide a brief overview and basic principles of assessment methods and assessment measures for the purpose of continuous improvement of the academic program. After the programs identify the student outcomes and student performance that indicates the attainment of student outcomes (performance indicators), then define how the curriculum support student learning, they are ready to discuss the methods that can be used to collect evidence of student attainment of the outcomes. In this workshop, the participants will explore the distinction between assessment methods and assessment measures, before delving into assessment method and assessment measure categories. After completing this workshop, participants will have a better understanding of assessment methods and measures and will be able to choose assessment methods and measures that align with the level of learning that students are expected to demonstrate.

Agenda
Part 1: Assessment Methods
8:15 – 8:30 am
Participant Registration & Sign-in
8:30 – 8:35 am
Welcome to Workshop
8:35 – 9:00 am
Review of Bloom's Learning Taxonomy, Its Linkages to Course Learning Outcomes and Assessment Tools
Participants will review and apply knowledge related to Bloom's Learning Taxonomy, course learning objectives and appropriate assessment tools.
9:00 – 9:30 am
Types of Assessment Methods
Assessment methods are the means by which data demonstrating the level to which students are achieving the student outcomes are collected. Assessment methods can be classified in a variety of ways, depending on when the data will be collected, how the assessment methods will be integrated into courses, or who will report the level of attainment of the outcomes. There are numerous types of assessment methods, and this section is intended to provide a brief overview of some of the most common assessment methods used to monitor student progress.
9:30 – 9:45 am
Assessment Methods: Direct or Indirect?
Direct and indirect assessment methods have both advantages and disadvantages. In the program assessment process, it is important to have a clear understanding of the meaning and use of both.
9:45 – 10:00 am
Break
10:00 – 10:45 am
Application: Choosing Direct Assessment Methods
Direct assessments involve the direct examination or observation of a student's knowledge or skills in relation to measurable learning outcomes. Participants will learn to select appropriate direct assessment methods and student work by exploring common direct assessment methods. The best practices for recording the resulting data will be discussed
10:45 – 11:30 am
Application: Choosing Indirect Assessment Methods
Indirect assessments of student learning ascertain the perceived extent or value of learning experiences. Participants will explore common indirect assessment methods and learn to select appropriate indirect assessment methods and how to use them to provide a valuable supplement to direct assessment methods. Best practices of recording the resulting data will be addressed.
Part 2: Assessment Measures
1:30 – 1:45 pm
Assessment Measures
Assessment measures are the types of scoring tools used to transform observation into data that can be used to determine the level of student attainment.
1:45 – 2:00 pm
Types of Assessment Measures
Assessment measures can be classified in two ways: Objective/Subjective and Quantitative/Qualitative. Assessment measures provide quantitative and/or qualitative data that will inform the faculty of the extent to which a level of performance is being met.
2:00 – 2:15 pm
Common Assessment Measures (Grading Tools)
For grading student work, there are numerous assessment measures to choose from. Checklists, rating scales, rubrics, and other tools are examples. Participants will explore the application of these assessment measures to a variety of direct evidence to assess student learning (e.g., student exam problem, student report, student presentation, teamwork, etc.).
2:15 – 2:45 pm
Rubrics: Scoring the Level of Student Performance
The term "rubrics" refers to a method of explicitly stating the expectations for student performance. They may lead to or be part of a grade, but they are more specific, detailed, and disaggregated than a grade. The participants will explore how rubrics describe each level of performance in terms of what is expected.
2:45 – 3:00 pm
Break
3:00 – 4:15 pm
Application: Constructive Alignment Between Outcome, Teaching Activities and Assessment
Participants will explore and practice how to choose the assessment methods and measures that align with the level of learning that students are expected to demonstrate.
4:15 – 4:30 pm
Wrap-up of Workshop